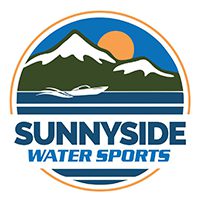 BOAT & PONTOON RENTAL RATES
BASE SEASON PRICING




May 1-June 16 | Sept 5-Oct 31


Monday-Thursday | June 17-Sept 4
PEAK SEASON PRICING
Friday, Saturday, and Sunday | June 17-Sept 4
GAS

is an additional $10/hr based on your rental duration.


LOOKING FOR A BOAT DRIVER?


Sunnyside Marina works with a third-party company – Tahoe Boat Drivers – that provide experienced boat drivers & instructors for our boat rentals. Due to Coast Guard regulations, payment for the driver is not included in rental rates and must be paid directly to the driver for $50/hr. Book online or call for more information.



ADDITIONAL QUESTIONS?

CLICK HERE TO VISIT OUR FAQ PAGE!
JET SKI, SUP & KAYAK RENTAL RATES
PEAK SEASON PRICING


Friday, Saturday, and Sunday | June 17-Sept 4
BASE SEASON PRICING


May 1-June 16 | Sept 5-Oct 31
+ Monday-Thursday | June 17-Sept 4
HOW TO FIND US!
Sunnyside Marina is located next to the popular Sunnyside Restaurant, just 2 miles from Tahoe City. We offer convenient on-site parking and helpful, courteous staff to answer all your questions. Our iconic lakeside location is the perfect place to begin and end your adventure on the lake.
NEED MORE INFORMATION?
Ask away! … and we will get back to you as soon as possible!