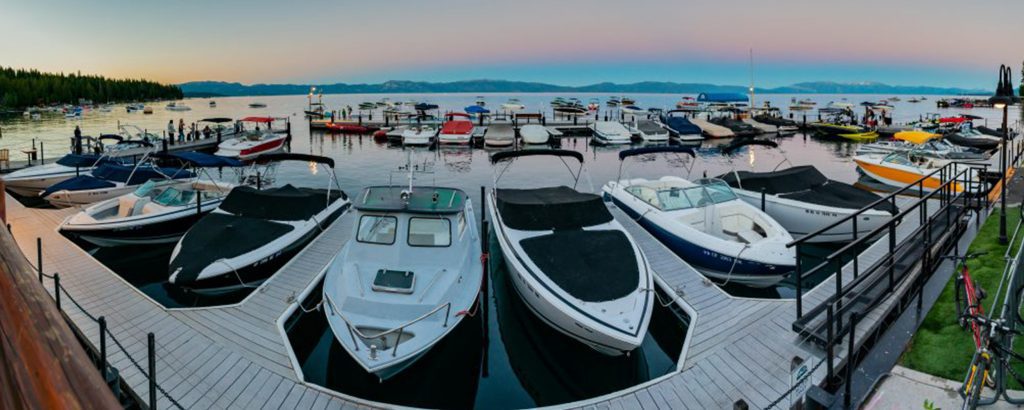 Greetings from Sunnyside Marina!
We received the Tahoe Only boating stickers today!
Our staff is diligently preparing your boats for the season. Because we were not able to begin servicing boats when we typically do, some boats might not be ready by the requested date. We apologize for this and are doing our best to catch up. We will contact you when your boat is ready so you may plan accordingly.
Sunnyside Marina Update
We are hoping to have the gas dock open this weekend but the marina will be closed except for gas dock attendants. Our goal is to open the marina next week; we will send an update with the confirmed date when determined.
Boats on buoys and slips that have been activated can be used starting Friday but please realize since the marina will be closed there will not be staff to assist you with tender service, etc. The row boat will be available for use by members.
Our goal is to open "In and Out" service by the following weekend (May 29) and will confirm this via email as soon as we are certain of the timing.
Please remember, we need a minimum of 10 days' notice for boat activation in a 'normal" year. As a result of the new mandated protocol's we would appreciate you giving us more notice than 10 days this season. If you have not sent in your activation form, please do so as soon as possible.
We will send the Marina's Health & Safety plan later this week along with our process for boat pickup's and deliveries and our sanitization procedures.
Should you have any questions, the best way to contact us is by email.
Thank you for your patience,
Sunnyside Marina
530-583-7201