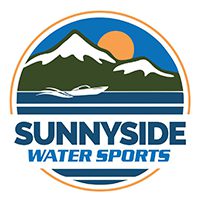 Sunnyside Water Sports offers premium boat & pontoon rentals and VIP Charters with a licensed and certified captain.
BOOKING POLICY
Sunnyside Water Sports takes a 50% deposit at the time of booking. We will charge your card for the remaining 50% balance as well as fuel on the day of your rental.
CANCELATION POLICY
Sunnyside takes a 50% deposit (payment) at the time of booking. Cancellations can be made up to 3 days (72 hours) before your booking. If you cancel within the 72 hour period, the 50% deposit will be forfeited.
HOW TO FIND US!
Sunnyside Marina is located next to the popular Sunnyside Restaurant, just 2 miles from Tahoe City. We offer convenient on-site parking and helpful, courteous staff to answer all your questions. Our iconic lakeside location is the perfect place to begin and end your adventure on the lake.